Every year the state encourages and celebrates writing by inviting districts to participate in the Young Georgia Authors Writing Competition. Students are given class time to write in any genre and on any topic. They must complete the entire process on their own. Their writing is judged based on ideas, organization, cohesiveness/ style, and language.
Although we did not have any district winners, I would like to celebrate all of our school-level winners, their writing teacher, and their success in writing.
Kindergarten: Pledge by Seth Carr (Mrs. C. Smith)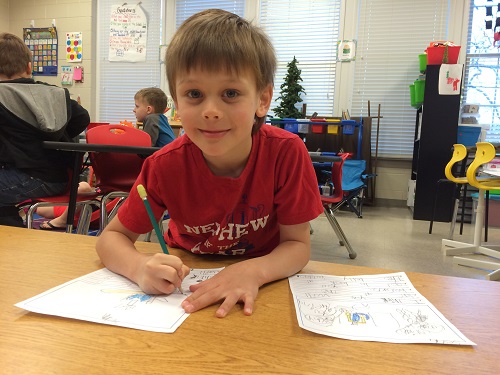 First Grade: The Booger Galaxy by Asa Cook (Mrs. K. Waters)
Second Grade: Sam, Livla, & the Giant by Andee Clark (Mrs. Stanley)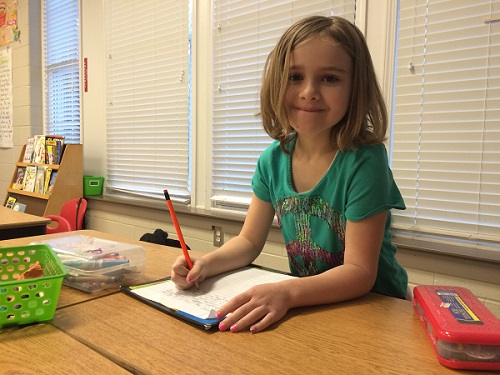 Third Grade: If I Were a Wolf by Sophie Mullins (Ms. Gilreath)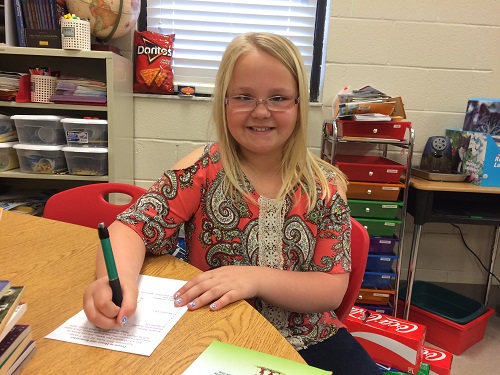 Fourth Grade: Life as a Leafy Sea Dragon by Micah Brown (Ms. Barnes)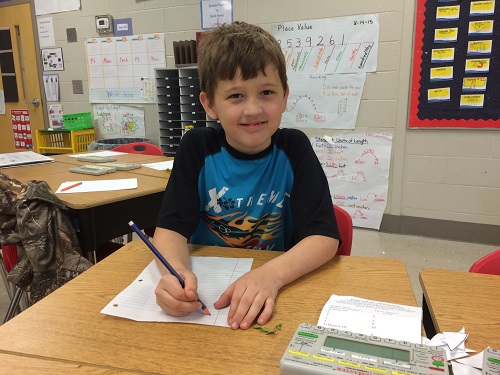 Fifth Grade: A Great Time by Tyler Abercrombie (Mrs. Clark)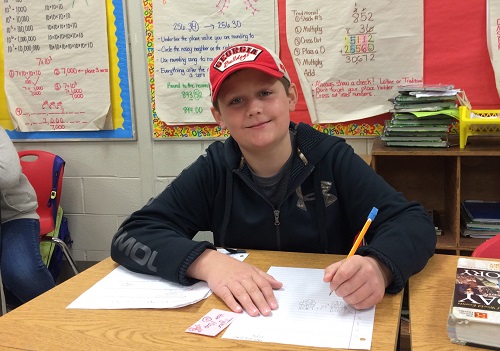 Congratulations for representing our school so well. We are proud of you!