---
Hello! Welcome to my Webpage!
My name is Katy Waters and I teach 1st grade at Fairmount Elementary.
A Little About Me
I was born and raised in Pickens County Georgia. I currently reside in Fairmount, Georgia. I graduated from Dalton State College in May of 2009 with a BSE in Early Childhood Education as well as an ESOL (English Speakers of Other Languages) endorsement. I graduated from Piedmont College with my Masters degree in curriculum and instruction and will graduate with my Specialist Degree in December in the area of curriculum and leadership. I am highly qualified to teach your child . I taught for 1 year at Fairmount Elementary as an Interventionist. I spent one year teaching the ESOL program at Belwood Elementary. This is my fourth year teaching 1st grade.
A Little About My Family
I am from a HUGE family of teachers. My husband teaches Agriculture at Red Bud Middle school and Sonoraville High School. My mother-in-law and sister-in-law both teach at Fairmount Elementary and my mom and brother both teach at Harmony Elementary in Pickens County. My husband, Matthew, and I have been married for 8 years and have two little girls, Chloe and Lily. You can usually find my family and I at a livestock show on the weekends or watching a good game of Georgia football. GO DAWGS!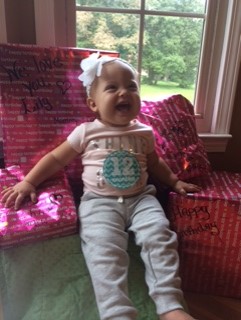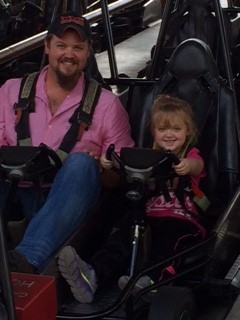 Please feel free to contact me at any time if you have any questions or concerns. I want you to be an active part of your child's learning experience. You can contact me by e-mail at kwaters@gcbe.org or by phone at 706-879-5380.
Fairmount is
"Thinking Beyond Our Boundaries; Performing Above the Standards"